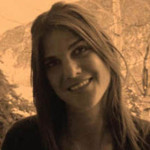 Constance Golder is a Fashion Editor and Stylist living in Aspen, Colorado. Her fashion acumen has led her to Styling jobs with major companies such as Oakley and Aspen Magazine.
After receiving degrees from New York's Fashion Institute of Technology and Philadelphia College of Textiles, Golder began designing, producing and manufacturing two lines of women's clothing. She quickly linked her love of design with commercial styling and began still-life styling for Victoria's Secret catalog in 1998.
Since then, Golder has worked as a Costumer for independent film and styled many commercial and editorial photo shoots.  She also runs a personal shopping service specializing in hard to fit figures and teen style solutions.
Constance is respected for her fashion sense and practicality, her ability to translate high fashion into wearable options for her clients and her observant view of design.